Radical is the fourth episode of the first season in the remake version of S.W.A.T. which was aired from CBS on November 23, 2017.
Summary
After a domestic bomber dies in a Highland Park explosion, the SWAT team races to find the man's partner before more devices detonate. Also, Hondo reaches out to Buck (Louis Ferreira), his former team leader, when he worries he is isolating himself after his recent firing.
Cast
Main
Recurring
Louis Ferreira as William "Buck" Spivey
Guest
Jolene Purdy as Rachel
Shane Coffey as Kevin Lynch
Marcus Giamatti as Professor Lasky
Lindsay Musil as Maya
Michael Benyaer as Tarek
Freda Foh Shen as Dean Hargrove
Mandy June Turpin as Agent Conley
Sabrina Revelle as Lauren
Ellie Bildner as Paul
Lynn Downey as Nurse
Sean Edwards as Adam
Dominic Pace as Fireman
Cooper Andrews as Reggie Lee
Erin Barnes as Maria
Gallery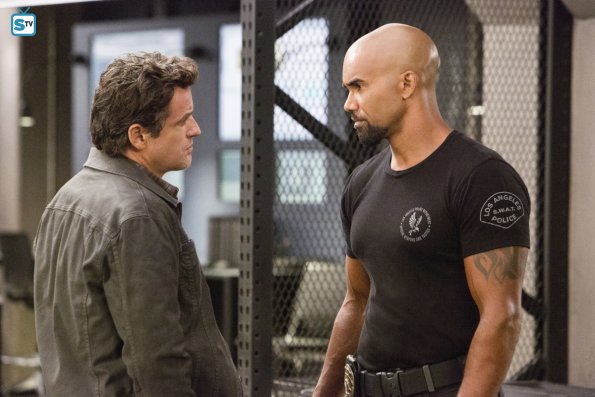 Quotes
This section needs information. Help expand it!